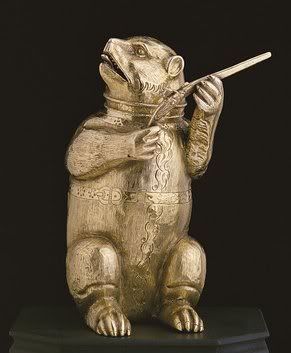 Despite the grim economic environment, the art market let out a collective sigh of relief Feb. 23 as Christie's in Paris successfully auctioned $266.7 million worth of Impressionist and modern artworks collected by the late designer Yves Saint Laurent and his partner, Pierre Berge. The sale of nearly 700 works, estimated to bring in up to $425 million, continues through Wednesday.
A German Silver-Gilt Cup Formed as a Hunting Bear
Maker's mark of Leonhard Umbach
Augsburg, 1585-1590
Height: 6 7/8 in.; Weight: 13.70 oz.
Estimate: €80,000 to €120,000 (approx. $103,000 - $155,000)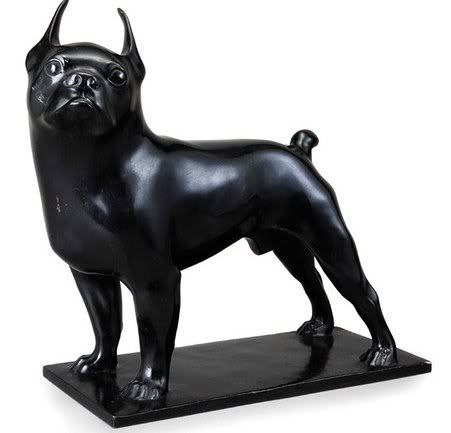 Francois Pompon (1855-1933)
Boston Terrier or 'Toy'
Model created in 1930, cast circa 1965-1970
Black patinated bronze
Portrays Madame Georges Menier's dog, 'Toy'
11 3/4 in. x 13 1/4 in. x 5 7/8 in.
Estimate: €15,000 to €20,000 (approx. $19,000 - $26,000)
Source