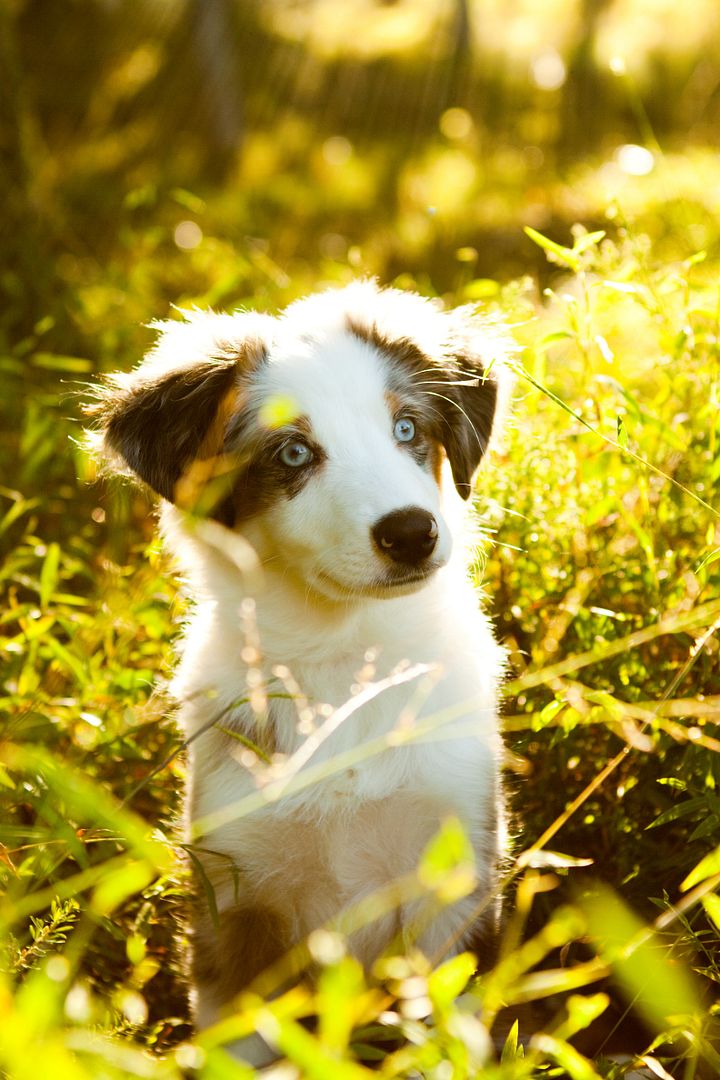 Carolyn Scott Photography is a pet and wedding photography business based in Raleigh, NC.
About the photo above, Carolyn said,
"Khia is a very well-behaved Australian Sheepdog puppy who belongs to one of my former wedding clients. Her owners had just gotten her a few months before and wanted some photographs to document the puppy stage in her life. Khia was so good throughout the shoot and listened, sat still, and posed quite beautifully! She also never barked once. She is a super adorable dog."
Carolyn believes in taking fun, original photographs of pets in their natural habitat in order to create a calm and relaxing atmosphere where the pets can be themselves. Although most of her pet clients are dogs, Carolyn Scott Photography has two spokescats, Buckles and Dolfy, both spoiled rotten rescues who enjoy meowing while we're on the phone with clients.
Please visit Carolyn:
Web: www.carolynscottphotography.com
Blog: www.carolynscottphotography.com/blog
Facebook: www.facebook.com/carolynscottphotography
Twitter: http://twitter.com/csphotographync