A cargo ship crash has oiled hundreds of rare rockhopper penguins on a remote Atlantic island—a ''grave environmental disaster,'' experts say.
On March 18, two days after it had run aground, the Malta-registered "M.S. Oliva broke her back in the force of a relentless swell," leaking oil that spread into an 8-mile (13-kilometer) slick.
Some 65,300 tons of unprocessed soybeans also spilled into the ocean, and the vegetables oil's impact to the sensitive marine environment are unknown. Hundreds of oiled birds are washing ashore, and a preliminary estimate suggests up to 20,000 birds may have been affected.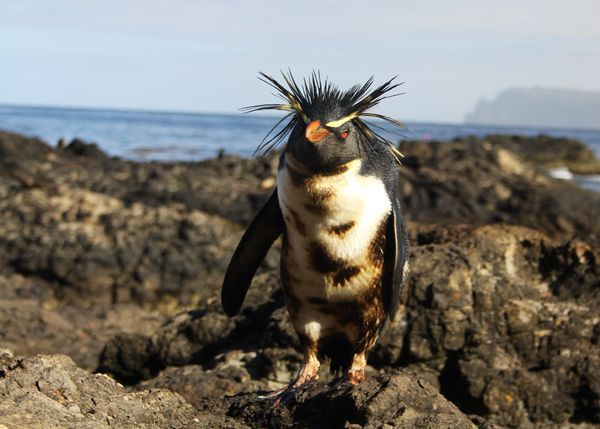 "The scene at Nightingale is dreadful," Trevor Glass, the conservation officer for the territory, said in a statement.
The oil spill may endanger not only penguins, but also millions of nesting seabirds and other wildlife.
Experts also warned of a "twin environmental catastrophe" if rats, which may be aboard the wrecked vessel, escape onto Nightingale Island, which is rodent free.
"If rats gain a foothold, their impact would be devastating."
Nightingale Island, part of the British territory of Tristan da Cunha, is home to 200,000 northern rockhopper penguins, half the world's population. The International Union for Conservation of Nature lists the bird as endangered, due to its mysteriously rapid decline in the past three decades.
Source