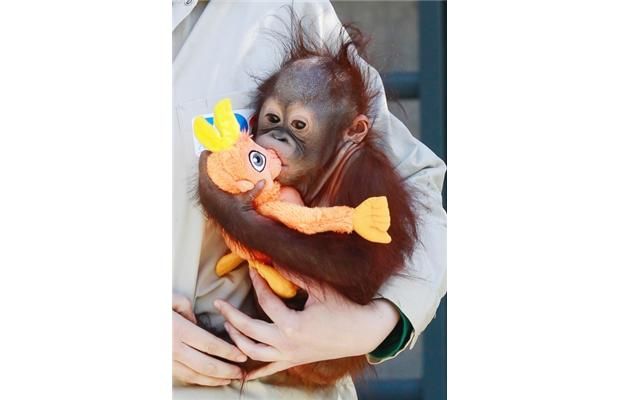 The first baby orangutan to be born in captivity in 20 years at the Madrid zoo has made its first public appearance.
The 9-month-old primate named Boo cuddled a stuffed animal -- a bright yellow orangutan -- as it was unveiled by a keeper Thursday.
Boo's mother died of lung disease in late February, but Boo has been adopted by another female orangutan and is bottle fed by one of the keepers.
Source
Photograph by: ANDREA COMAS, REUTERS