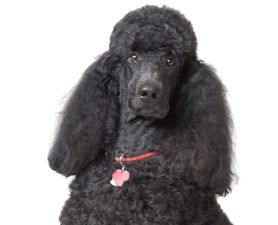 The oldest dogs from France were small, lap-sized canines that lived up to 15,000 years ago, according to new research.
These poodle-sized dogs raise a lot of questions about the earliest domestication of dogs, due to their impressive age and the fact that most other prehistoric pooches were much larger.
"One or many domestication events could have occurred in France and, more generally, in the western part of Europe," Maud Pionnier-Capitan told
Discovery News
. She led the French project, described in a paper accepted for publication in the
Journal of Archaeological Science
.
In 2008, Mietje Germonpre, a paleontologist at the Royal Belgian Institute of Natural Sciences, and her team identified what they believe is the world's first known dog.
Found in a Belgian cave, the remains for this possible dog suggest that it lived around 32,000 years ago and resembled a Siberian husky. But it was about the size of a large shepherd dog.
Germonpre told Discovery News that it's unclear now whether these much smaller French dogs descended from the European Paleolithic stock of large dogs, were introduced from elsewhere, or resulted through selection for a smaller body size.
Read more . . .