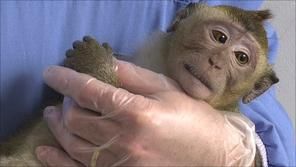 The current president of the Zoological Society of London,Professor Sir Patrick Bateson, was commissioned by the main bodies that fund medical research in Britain to assess whether the studies on non-human primates (NHPs) were necessary, high-quality and yielded significant advances in medical science.
Animal welfare groups opposed to experimentation on monkeys called again for the practice to be banned outright.
Bateson's report stated that the practice should continue and finds the current work to be generally of good quality. But also voiced concern that no clear scientific, medical or social benefits had emerged from nearly one in 10 projects.
It also said that in a minority of experiments, the justification for using monkeys was "not compelling".
Source