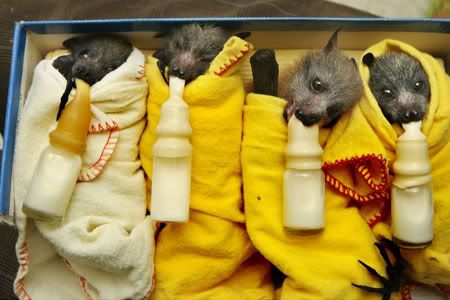 The future of a colony of fruit bats has been put at risk after hundreds of pups were abandoned by their mothers in heavy storms.
More than 300 infant grey-headed flying foxes are being cared for at a bat hospital since they were left to fend for themselves in the last week.
Most are suffering from hypothermia and deydration, and many have been attacked by swarms of flies.
Source:
Metro