Pet Lover? Have Fur?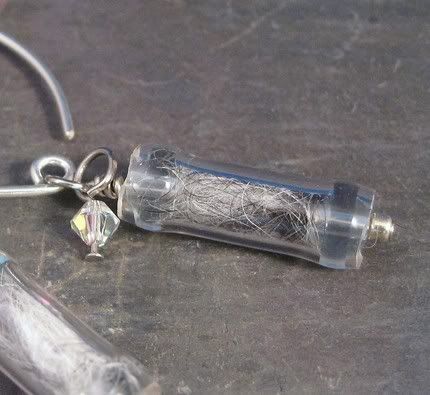 Inspired by her fluffy, beautiful American Eskimo dog, artist Pam Vale has created a stylish jewelry collection celebrating that unique bond between us and out pets.
Pam's new
FUREVER
jewelry is handmade plastic vials filled with your pets fur. Just purchase the item you desire, collect fur from your faithful friend and Pam does the rest.