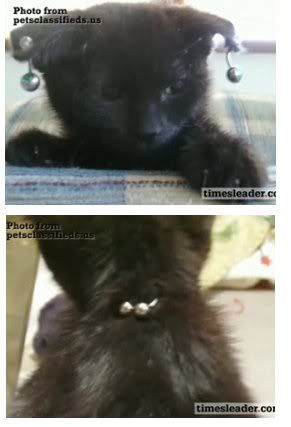 Three kittens with ear, neck and tail piercings were removed from a home by humane officers on Wednesday.
One of the officers from the Society for the Prevention of Cruelty to Animals of Luzerne County said the pierced kittens were being sold as "gothic kittens" on an Internet auction site.
The investigation began about a week ago when a man from another state noticed "gothic kittens" being sold on eBay. The kittens were also being sold on a pet classified Web site with an attached picture of a pierced kitten.
Source:
timesleader.com