The studio of artist Anne-Catherine Becker-Ech­ivard must smell pretty disgusting.
The Frenchwoman uses fish heads on models to address topics ranging from Aids to repression.
'Fish are a great method of communicating my opinions on this world,' says the 37-year-old, who lives in Berlin.
Since she fell in love with the humble mackerel and sardine 11 years ago, Ms Becker-Echivard has gone on to create a school of art that has left critics open-mouthed.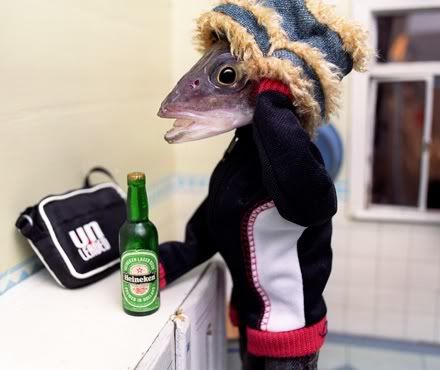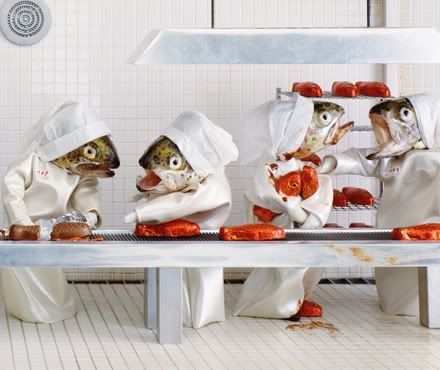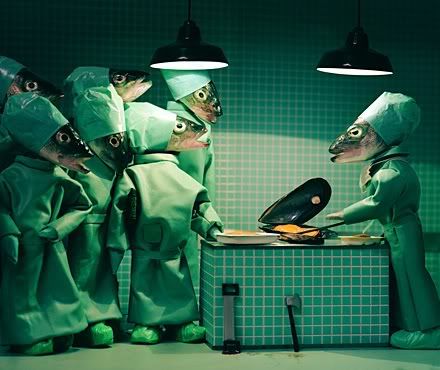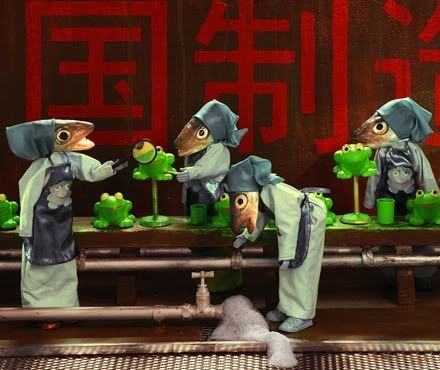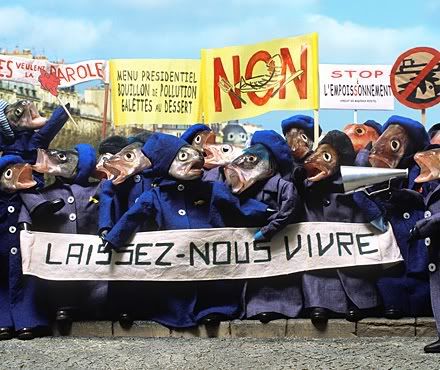 Source:
Metro